Fine Art Originals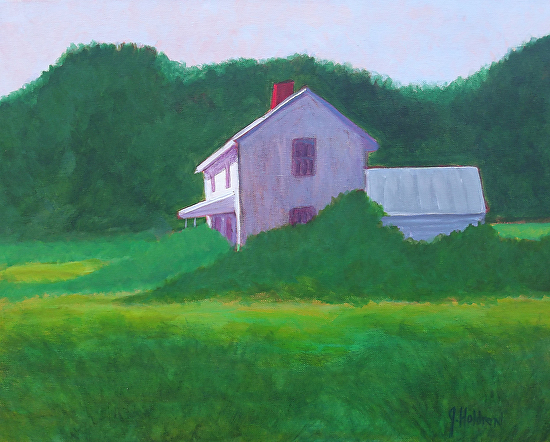 FEATURED PAINTING
"Abandoned"
16" x 20" Acrylic on Canvas

Welcome to my website. Here you can view my collection of landscapes done in the studio, and still life work, as well as plein air works painted on location. I am fascinated with the landscape. I am in awe of God's creation every time I step outside and I love the challenge of trying to convey that beauty on canvas. I often draw upon the scenic beauty of North Carolina where I live as inspiration for my work. It is my hope that my work will help you to appreciate the beauty around us that we often take for granted.
View my "Wet Paint" blog here on the website by clicking on the recent blog posts, or visit my "Painter's Life" blog by clicking HERE.

Currently there is FREE SHIPPING in the USA on all original paintings!

Click on the "contact artist" link to leave me a message or you may email me directly at
justin@justinholdren.com
. I welcome your comments and feedback.
Email:
justin@justinholdren.com
Studio Phone: 336-684-3875
UPCOMING EVENTS
I am partcipating in the 30 Paintings in 30 days Painting Challenge posted by California artist Leslie Saeta. Over 900 artists from over the globe are participating. I have a portfolio up on the "paintings" page specifically for these paintings. I will post a total of 30 paintings for sale over the next 30 days in that album. You can use the paypal buttons to purchase or call me at 336-684-3875 and leave a message and I can call you back to take your card information over the phone. Shipping on these will be FREE!